Sanitization, Odor-Removal, and More!
Your home duct system is inspected by our highly trained, certified and experienced technician. Access openings are installed, supply and return vents are sealed.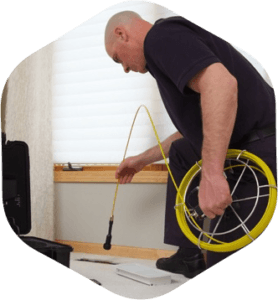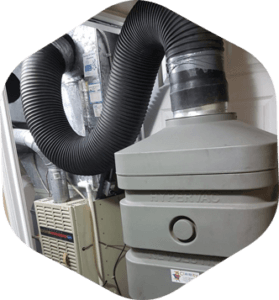 A High powered HEPA filtrated vacuum is connected to the Main trunk line, placing the whole system under negative pressure.
Rotary brush/air whip systems are used to dislodge the dirt and debris in every single supply and return vent, which will be collected in the containment unit.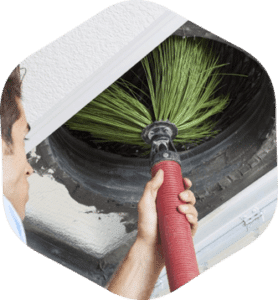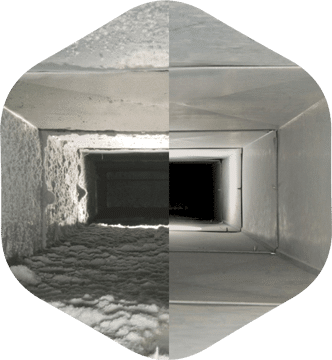 The full length of the supply and return main duct lines and their plenums are brushed and scraped using rotary brush/air whip systems.
The furnace interior is thoroughly cleaned using compressed air, air whip systems and vacuum unit.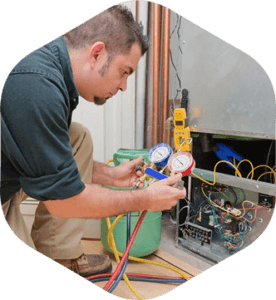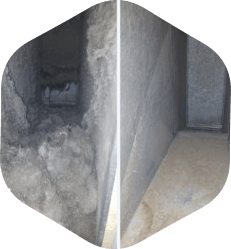 All service openings are patched, and the furnace unit is checked for working condition, Before and After videos are provided.
Our Technicians follow the duct-cleaning guidelines established by the National Air Duct Cleaners Association (NADCA) guidelines. The Technicians will inspect your system before starting, making sure all components are functioning properly and working, Then the technician covers the floor and installs corner guards  to prevent damage to your home, attaches a powerful vacuum at the unit or duct, then uses specialized whips and brushes to scrub and clean the inside of the ducts.We clean all supply air ducts and return ducts. All the Outlet registers will be removed and thoroughly washed from dirt and debris. Condenser/ Heating and Cooling Coils will be washed and cleaned with a soft power wash and Coil solution, The Air Handling Unit and all components inside will be thoroughly cleaned and Serviced. We finish by using a safe and pet friendly EPA registered disinfectant that we spray through the system that disinfects/ sanitizes your ducts killing any pathogens,spores,mold and other viruses. Lastly we replace any dirty filters with new ones giving your system a fresh start. Call us at 435-612-2890 to schedule your appointment
Start Living Healthier Today!
Contact us today to get your free quote and consultation.